"There will come a time when you think everything is ending. That will be the beginning." — Louis L'Amour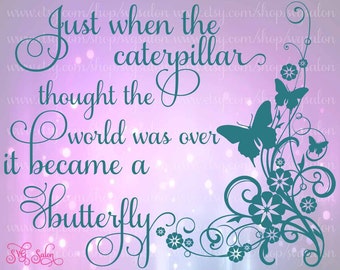 I recently saw this quote in my word press reader and it caught my attention.
Be it the end of a relationship, a career or after someone has just thrown a wrench in our plans or squashed our dreams, how many times in life do we think it is the end. The end of our life, the end of our happiness, the end of our dreams…. somekind of ill fated bitter end.
How many relationships have ended with one of us thinking our lives are over. How many endings do we see in our lives? We have so many transitions in life, some of them we celebrate; like graduation, marriage, birth of a child. Some of them, we think of as some devastating rock bottom, we will never be the same again ending… Maybe never being the same again is the point…
There are several moments of impact in my life, in my career, in my love life that at the time, I thought I would never make it through the transition. Upon looking at each of those, both individually and as a whole, there were always greater things in store for me. Maybe it wasnt what I wanted, or what I thought I wanted, but it was always something bigger, something better in the grand scheme of things.
It really is all about perspective. Of course, when we are in the muck and mud of some life-altering transition, it is easy to stay stuck, it is easy to mourn, life dealt us a bad hand, we didnt get what we wanted, we didnt achieve what we worked for or we werent love in return. Mourning is an important part of being human. As humans, we experience a full range of human emotions, denying those emotions leads to disease and disharmony.
However, the perspective is what is important. It is okay to be sad, expected even, when we lose a dream, no matter what the dream was. But if we get stuck there, it becomes dangerous. Staying down, when we get knocked over is defeatest. Giving up serves no one. We all get knocked down, we all have our hearts broken, we all lose at some point in life. Of course, sayings like the one above and things like, "this too shall pass," feel like platitudes when we are in mourning. But, knowing this, knowing that we have all been there at some point, knowing that there may be something better on the way, knowing that this too shall pass really can be the difference between sinking our own ship, or learning to fly.
Of course negative things happen. It is the Yin and the Yang of life. Where there is good, there is evil, where there is pleasure, there must be pain, where there is happiness, there too must be sadness. Knowing that life ebbs and flows gives us hope to hang on in those moments when we feel like all hope is lost.
I think it is hard to maintain this perspective when we are in the thick of our emotional grief and torment. But, reminding myself of this, when things are good, prepares me to deal, when things are not going the way I want them to. The perspective of hindsight gives me strength to face the inevitable "ends" in my future. When I can look back with a clear mind and a happy soul, I can actually be grateful for the pain of my past because it stretches me, it makes me grow and in turn, it sends me on a path towards something better. Reminding myself of this, during the good times, helps me to access those reminders during the bad.
When today ends, tomorrow begins, perspective makes all the difference.